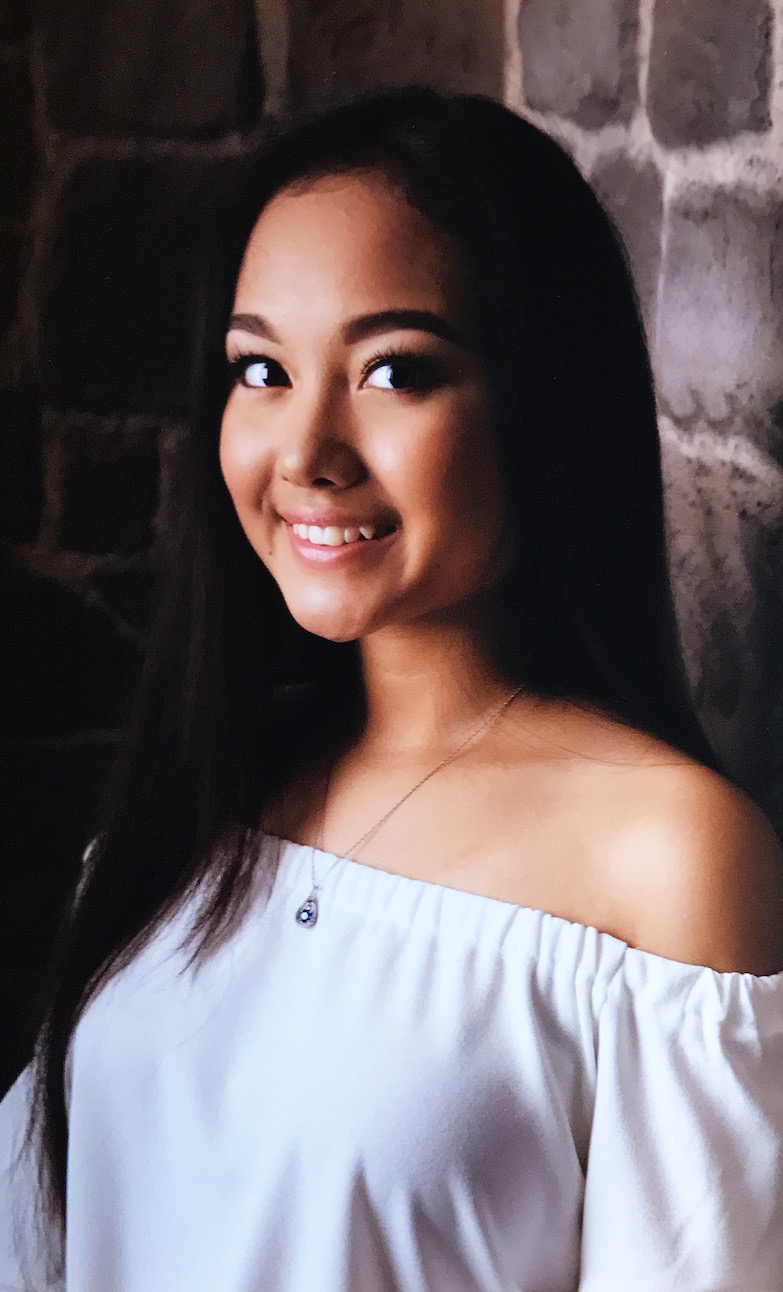 Live Free 999 Logo Designer
Meet Aeka; the 19-year-old biomedical major with a passion for drawing, music, and helping others.  Born in Hawaii, she became interested in art as she watched her Japanese mother paint.  Inspired by her mom's floral arrangements and photos, she started drawing.  She characterizes her early years as "The Good Life" as she grew up on a beautiful island, playing music and finding inspiration from an encouraging family and peers.  Even though she was shy and quiet as a kid, she experienced a shift her junior year of high school and found herself a leader in band and active in her Japanese club.  She discovered a love for community service, helping college students from Japan get through the tough transition.  Later on, Aeka would have to lean on others to get through her own difficult transition.
Aeka's college is an 11-hour flight from home.  Her father helped her believe she can accomplish anything in life and only asked that she pursue her dreams away from the island.  Full of ideas about music, art, and drawing, she's found herself in a biomedical major.  She's continued to draw and acts as Vice President of her school's band.  The end goal is to be a pediatrician.  She also hopes to create inspirational art and share her optimism and view that life's glass is half full.  She's learned that despite the worse feelings, there are people who want to listen and understand, just as she has for others.
Aeka had to overcome the homesickness of moving from Hawaii to New York. It was a huge culture shock, and she found herself in a whole new world.  It was her first time seeing snow!  In school, she found her previous education did not prepare her for the disciplined expectations of school in New York.  Classes were a struggle as she was expected to know things she had never learned.  During this time she was so overcome by sadness she rarely left her room.  She found herself skipping meals and only went out to attend class.  It was a terribly lonely and dark time, and she found the light through the help of her roommate.  Aeka was able to open up, accept help, and start making friends.
Through overcoming this difficult adjustment, her message is that you are not alone.  Her art reflects joy because there were times she didn't know how to access happiness.  She's learned that it's okay to be afraid and make mistakes.  We can miss out on opportunities if we fear failure.  The hardest thing she's been through is the best thing that's ever happened to her.  She had to learn and grow.
Interview by Katrina Snyder