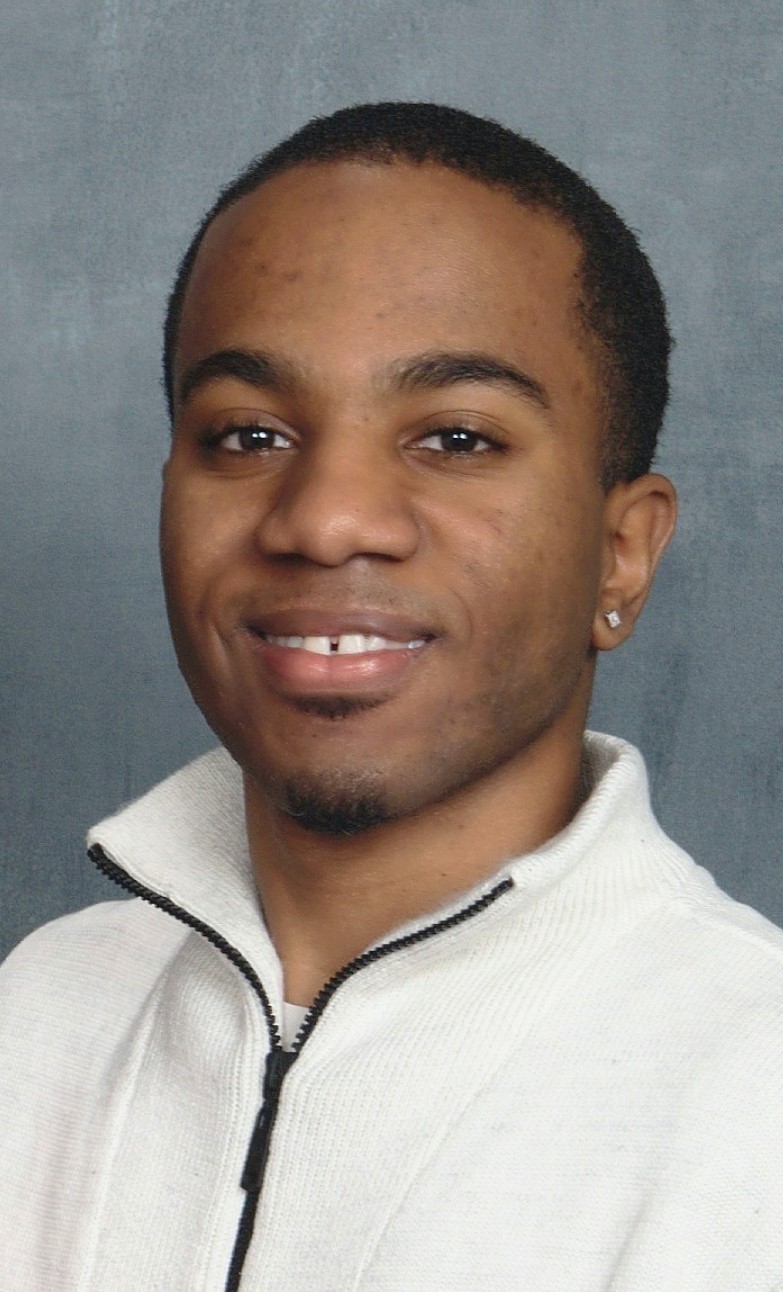 Exhale Depression Graphic Designer
Carlos started out glued to the TV with paper and pencil in hand. Inspired by cartoons like Tom & Jerry, Spongebob, and Fairly Odd Parents, he drew at home, in books, and traced Nickelodeon characters. As an introverted child, his parents and grandfather recognized art as an outlet for him to express himself. Drawing created a space for him to feel supported and encouraged, and he was able to establish a foundation to later become an animator.
Born in Illinois, he grew up in the suburbs of Chicago. In middle school, moving to a different school brought on a world of challenges. He changed his personality and image because he wanted to fit in. He was more concerned with what people thought than what he thought of himself. He felt that he was incapable of expressing thoughts and emotions. It was a difficult time for his mental health, and he could not stay true to himself. He struggled with what it meant to be a Black man and what that meant to his identity. Despite being involved in extracurriculars, he was totally lost.
Things changed when he went to Columbia College in Chicago to get a degree in traditional animation. He opened himself to new friends and immersed himself in art. He pursued animation and created the award-winning "Kenya Symphony." With this project Carlos came to realize that there are no barriers to creativity except the self. Carlos pushed doubt aside and made the film with no budget. Without the hang ups of what people thought of him, he was free to be himself. He feels that as a Black man he wants to use any opportunity to show his culture and share his experiences. He often feels that he may not be able to speak for himself, but can do it with art. He lets art speak for him.
Carlos believes that he is just starting his life. He knows who he is and has a vision and is currently finishing another short film. Through the struggles he has learned that it is not so much the external circumstances but the internalized feelings that cause him pain.  He learned through connecting with others that when it comes to depression or hardship, he does not have to solve it on his own. He has many mentors who he looks to for advice. He also looks to art to get through it and finds that he can always relate to some story or song to help him realize he is not alone. Carlos is an avid music lover and finds it is integral to the way he expresses himself through animation. He urges you to "always be your most genuine self," because losing sight of his individuality totally derailed him as a teenager. He found himself pessimistic and with low self esteem and still works to regain all that was lost back then.
Today he finds that he is rediscovering who he is and who he always has been. He uses art as an outlet, not a distraction. There were times he felt he needed to get away from the dark feelings but has learned that it is possible to face them head on and use them in art. Like an engine that needs an exhaust, he too needs ways to exhale and let go. Now he understands the importance of self worth. There are growing pains along the way, but it is worth holding onto who you are. Everything else will work itself out.
Interview by Katrina Snyder